Music star, Rudeboy who just hit a million subscribers on his YouTube channel has received a milestone award and goodwill message from the online video-sharing platform.
Rudeboy took to his Instagram page on the 16th of February 2021 to appreciate and thank Youtube, while receiving the award. He also dedicated the award to his Fire Department crew. He wrote;
"Thank you @youtube  dedicated to all my #firedepartment "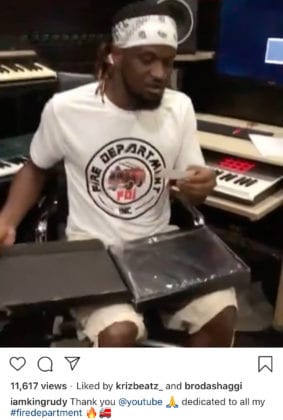 The singer recently announced that he just hit a million subscribers on his Youtube channel via a post on his Instagram page. He wrote;
 "1 million YouTube subscribers  thank you to all #firedepartment  musically rude  #rudykillus with music HAPPY VALS "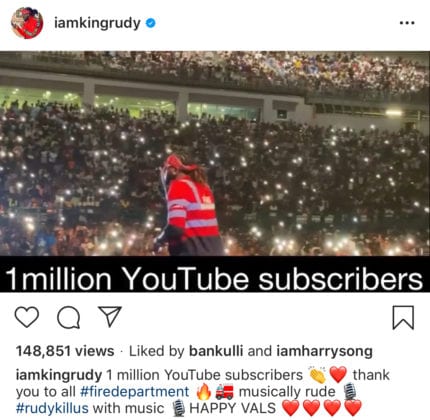 Watch the video below;
Congratulations Rudeboy!
Related Posts: